ImmuneSchein Ginger Shots
ImmuneSchein Ginger Shots are a quick, delicious way to get all the holistic ingredients you love. Our shots are handcrafted from only three or four real, 100% whole food ingredients. Our ginger wellness shots are the most pure and flavorful available, with a balance of sweet, tart, and spicy, to support you in your daily routine. With a wide selection of flavor combinations for you to choose from, our ginger shots range from classic to our award-winning turmeric, ceylon cinnamon, and black currant, elderberry, and more. Shop all our wellness shots below.




4 Shots in each 8.5 OZ Bottle!
Our 8.5, 33.8, and 2.0 OZ bottles are made for conveniently adding holistic shots to your daily routine. Just pour out your ginger wellness shot and drink, it's that simple!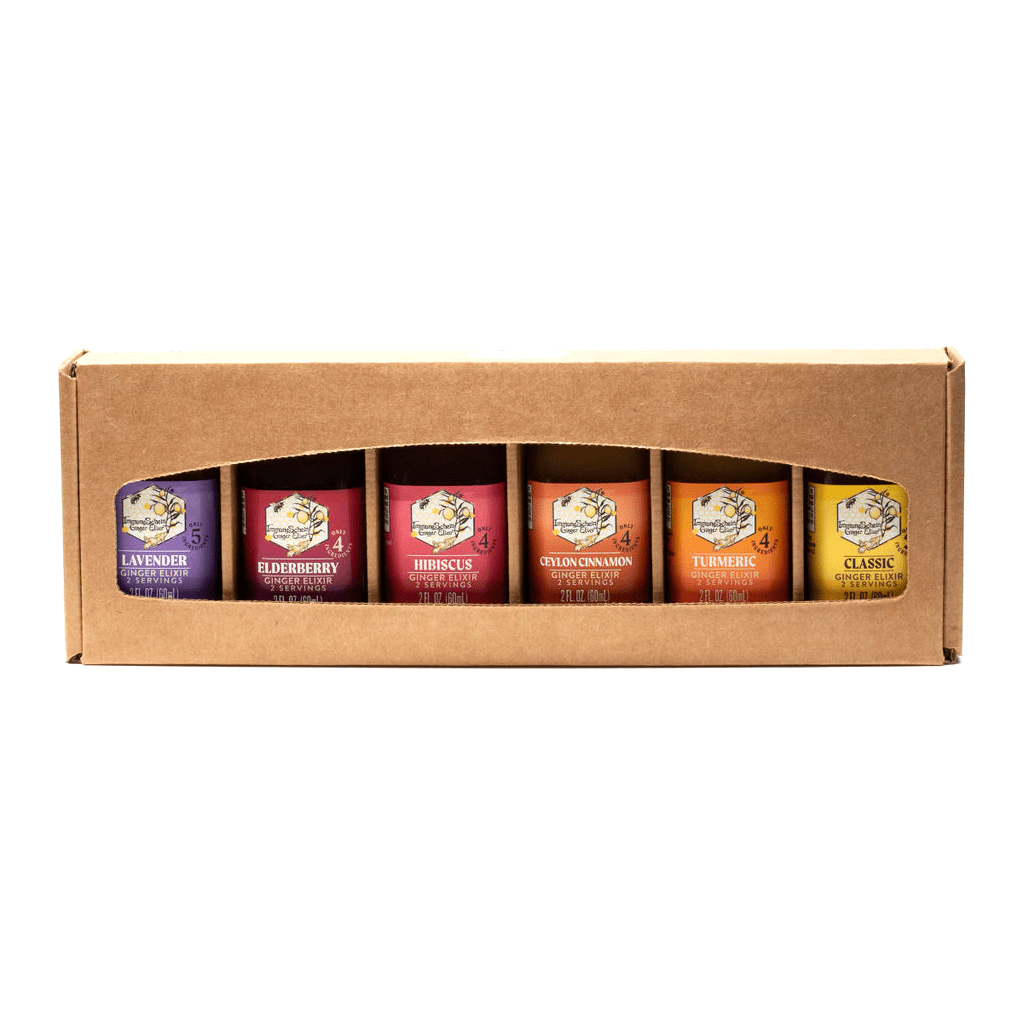 Can't Decide? Try a Mix Pack
Whether you're new to ImmuneSchein Ginger Elixirs or you want to mix up your normal order, a six bottle mix pack lets you try many of our flavors all in one box.
Perfect as a gift, or a personal treat.